Register/ Buy a Domain with Swizzonic
DOMAIN
Switzerland's biggest domain portfolio with a selcetion of over 500 domain extensions
Real-time registration and administration of your domain
Domain Management
Swizzonic is an ICANN accredited domain registrar
Your Web Address from the Swiss Domain Pioneer
A domain is the personal identifier for your online presence and is used for the virtual localization of a website and/ or webshop on the internet.
A domain is also suitable for personalising your e-mail address, e.g. YourName@YourDomain.
Get your domain with the Swiss Domain Pioneer, ensuring top-notch service, technical know-how and expertise in all things web.
---
Prices & Conditions
Our bestsellers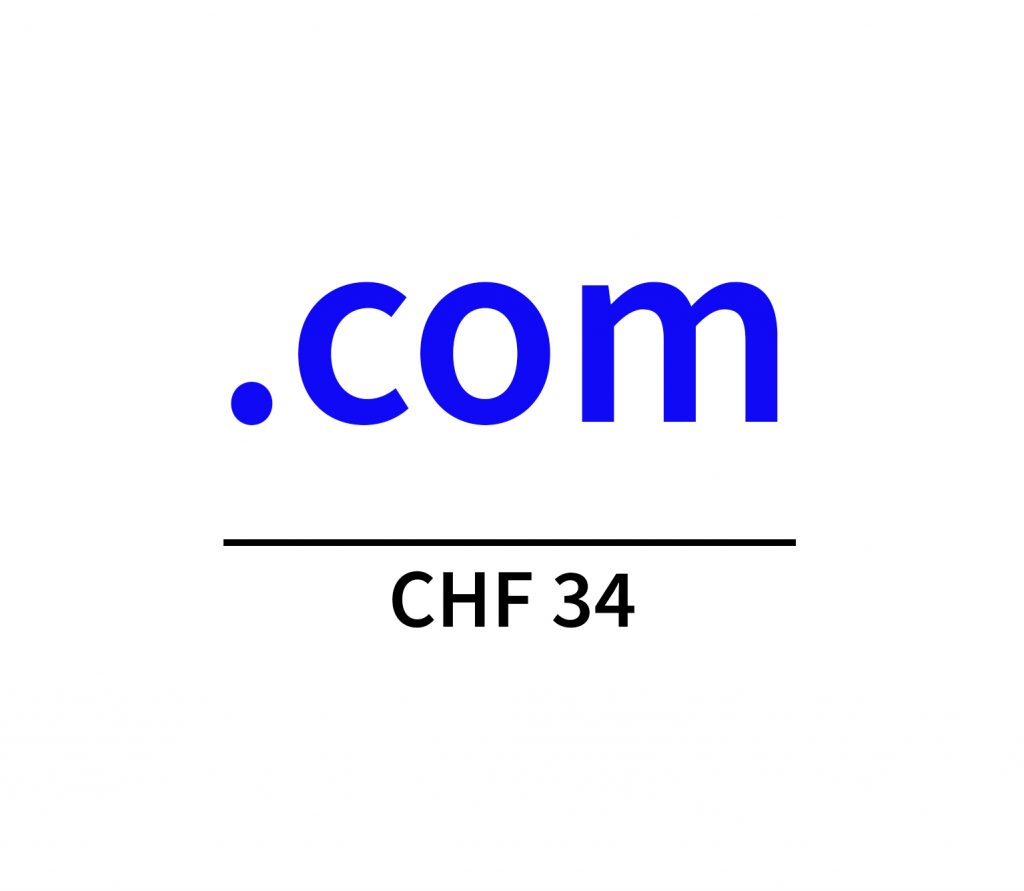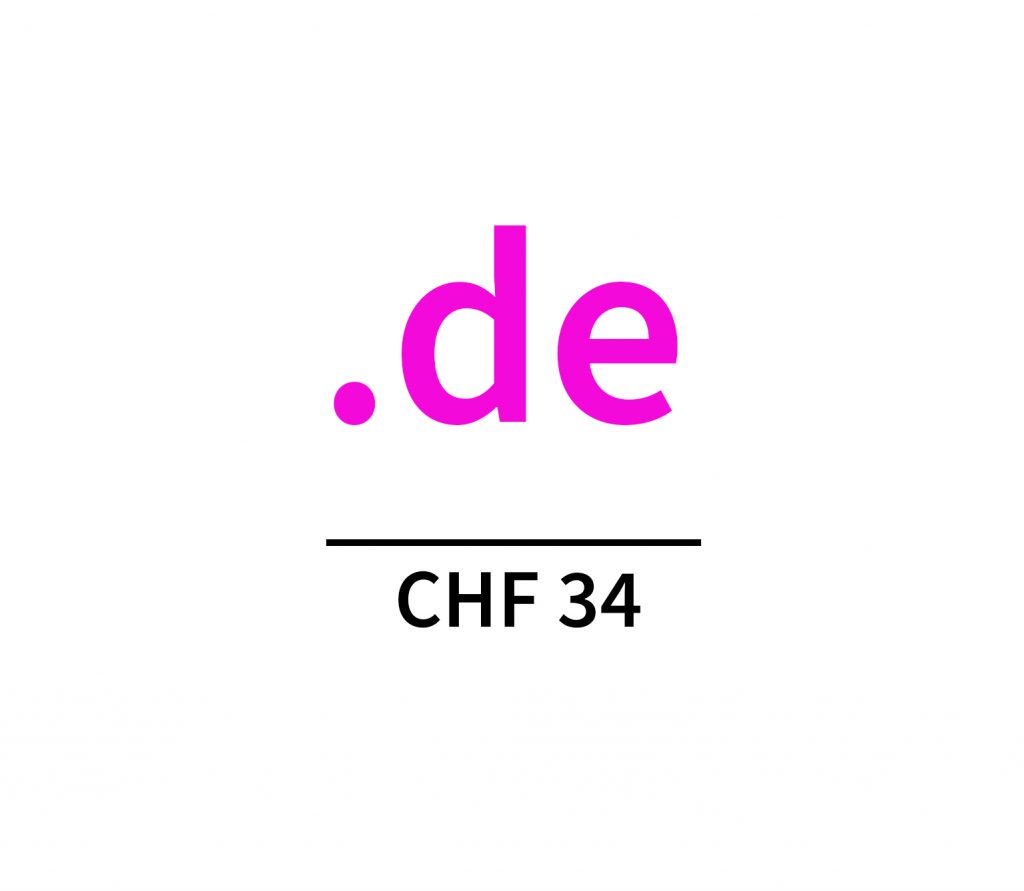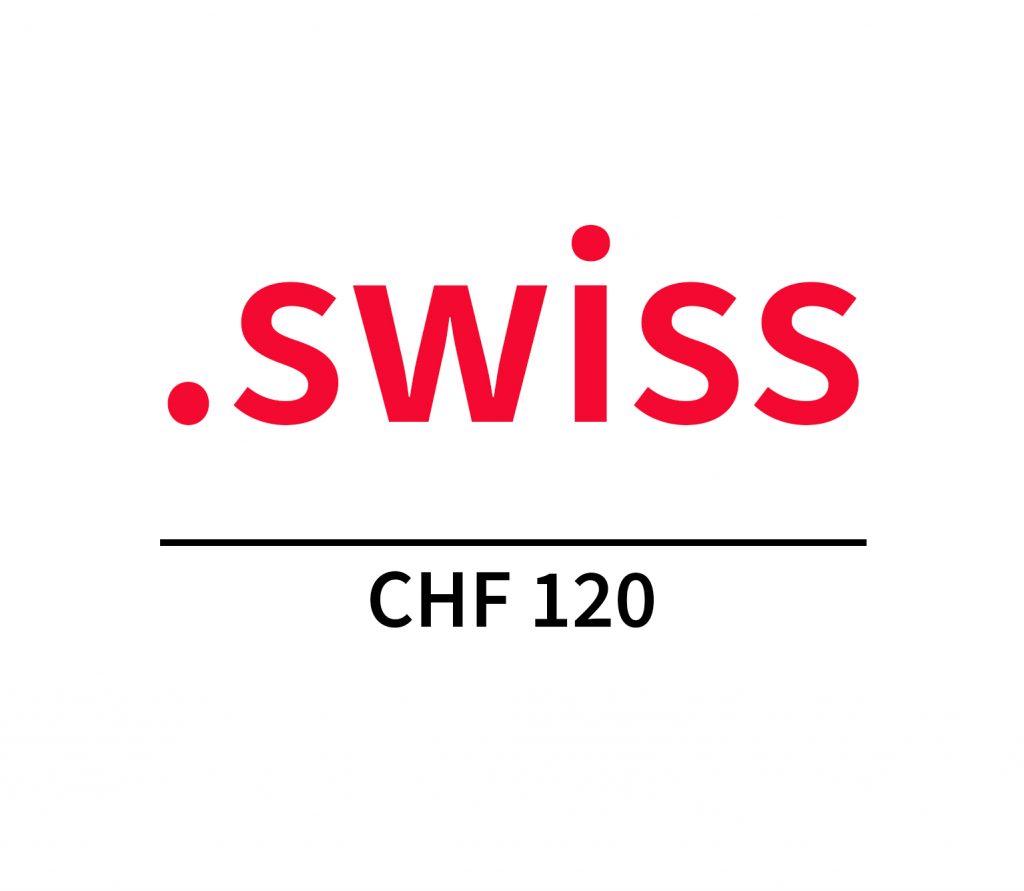 The product DOMAIN by Swizzonic is a subscription ensuring the use of your desired domain. Yearly payments allow for an automatic renewal of your domain and you can cancel your subscription upon request. DOMAIN prices vary depending on the respective domain extension.
TOOL Basic
Free website and webshop for every registered domain
Included in the annual DOMAIN price is the free use of our award-winning site builder TOOL Basic. TOOL Basic is an intuitive homepage builder that allows you to create a beautiful website in no time without any prior knowledge.
Please note that domain(s) and hosting products purchased and/ or included, such as the TOOL Sitebuilder, are not activated or available until all invoices are paid.
You need a Swizzonic user account for the registration of a domain. Create a new user account or log in to the Swizzonic user account with 7-digit user ID and password.
Rewarding your loyalty
Choose a multi-annual domain subscription and enjoy price reductions

For the following domain extensions, you can save up to 20% off the normal price for a new registration if you renew your domain subscription for several years.
.de, .fr, .it, .eu, .com, .net, .org, .cloud, .me, .shop, .store
The biggest domain portfolio in Switzerland
with over 500 domain extensions from a variety of categories
Swizzonic Customer Benefits
Special discount for multi-annual subscriptions
Free website & webshop for every registered domain
Over 500 available domain extensions
Real-time registration and administration
Additional services for increased safety
Pre-registration of new domain extensions before market entry
Swizzonic is ICANN-accredited and Switzerland's leading domain registrar.
Additional Services for your DOMAIN
PRIVACY
Privacy of your personal data and additional protection against identity theft or hijacking.
SAFE
Additional protection in case of deletion, name server modification and/or transfer.
PRE-REGISTER DOMAIN
If your desired domain ending isn't available yet, you can enlist a reserveration of the specific domain .
This is how you reserve a new domain:
Log in to your Swizzonic account or create a new user account.
Open Administration of DOMAIN in the main menu, click on Reservation of DOMAIN in the sub-menu. Click on add a new request to submit your interest in a specific domain and domain ending. Type in the domain you desire and send us your request.
How to register/ find a DOMAIN with Swizzonic:
Find your desired domain by typing it into our domain finder, register it and manage your domain portfolio within your Swizzonic user account.
---
FAQ
DOMAIN
What is a domain?
A domain is an alphanumeric method of addressing and locating a page on the Internet. e.g. swizzonic.ch
A domain can also be used to form an email address, e.g. helpdesk@swizzonic.ch.
What are the most common domain extensions?
Currently there are 1'578 domain extensions. The list of all available Top Level Domains is managed by Internet Assigned Numbers Authority (IANA) and is published on Root Zone Database.

The differentiation of domains is concurrently as follows:

1. Country Code Top-Level-Domains (ccTLDs) are two-letter codes assigned to a country or location such as .ch for Switzerland.

2. Generic Top-Level-Domains (gTLDs) are three-letter codes describing a subject area. Some of the most famous gTLD's are .com, .net, .org as well as newer extentions describing commercial and factual terminologies such as .edu and .info
You can find a current list of all available gTLDs on Root Zone Database.

3. Infrastructure top-level domains such as .arpa are used exclusively for technical infrastructure purposes.

4. Sponsored Top-Level-Domain (sTLD), are not released for registrations and are exclusively used by organizations/companies, which have applied for the special extension at the central registry for domains, the Internet Corporation for Assigned Names and Numbers (ICANN).
Ex. for US governmental institutions .gov

Swizzonic offers a selection of over 500 domain extensions. We've seperated all available domains in four categories discoverable in our domain finder.

1. Top Domains, i.e. Switzerland's bestseller domains,
2. ccTLD,
3. gTLDs and
4. ngTLDs new generic top level domains e.g. .audio, .game, etc.

How can I find out who a domain belongs to?
Via the Whois database, information about the owner (also known as holder) of a domain can be retrieved, provided that the registry has published the data.

Due to specifically adapted data protection regulations in some countries, regions and continents, the display and transparency of data in the Whois directory may vary. Among others, the publication of holder data is completely prevented in various countries.


Can I regsiter/ buy a domain without hosting?
Swizzonic allows you to purchase one domain or even several domains without additional hosting services. With Swizzonic, you have the option to create an SSL secured website and a small webshop with 3 products for each registered domain for free. This service is automatically included with every domain registration and remains free of charge as long as your domain is registered with us.

Is an email address automatically included with the purchase of a domain name?
Email addresses are not included in the purchase of a domain. You can however order an email hosting product with Swizzonic depending on your needs and requirements.
We have the following mail packages to offer, each with Swiss data location. From simple webmail with your domain, Hosted Exchange Mail with synchronization features, or a complete package for your team with Microsoft Office 365 Outlook license.

Where can I check the availability of a domain?
You can check the availability of a domain on our domain finder. If your desired domain is still available we suggest securing and registering the domain as soon as possible.

How can I add a hosting product to my domain?
To manage domain(s), log in to the Swizzonic user account with your 7-digit user ID and personal password.
Buy the desired hosting product such as TOOL Premium Sitebuilder, WEB-Hosting or MAIL for the domain via menu item "Administration of domains" and/or assign additional domain products like LINK, PRIVACY or SAFE to the domain.

Where can I extend my domain subscription?
The regular domain subscription term at Swizzonic is one year and starts from the date of domain registration.
The subscription is automatically extended for another year without your cancellation. However, you have the possibility to extend the subscription proactively for one or more years in the user account, and you can even benefit from price advantages in case of a multi-annual extension (valid for new registrations). The multi-annual renewal with a price advantage of up to 20% is possible for the following domain extensions: .de, .eu, .fr, .it .me, .com, .net, .org, .cloud, .store, .online, .store
How can I transfer the domain to another holder/ owner (change of holder)?
In your Swizzonic user account you have the option to change the owner/ holder of a domain. We call this process "transfer". You can find detailed instructions on how to transfer a domain here.

---
Zurück zum Seitenanfang